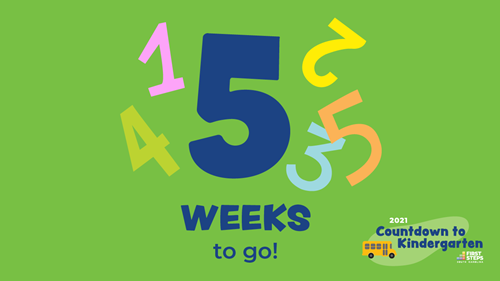 The first day of kindergarten is 5 weeks away! Is your child ready for school?
All children are ready for kindergarten if they are five years old by September 1st. But "kindergarten readiness" is more than a matter of age. From the time they are born, children develop certain skills and abilities that prepare them for success in school.
Number sense is one of them. Although many of us think of math as a school subject, children actually begin learning math concepts from the moment they're born. As they grow, children develop something called "number sense" by learning to count, group, and compare.
Help build your child's mathematical mind. Make numbers part of everyday conversations, using phrases like "how many," "more than" or "less than."